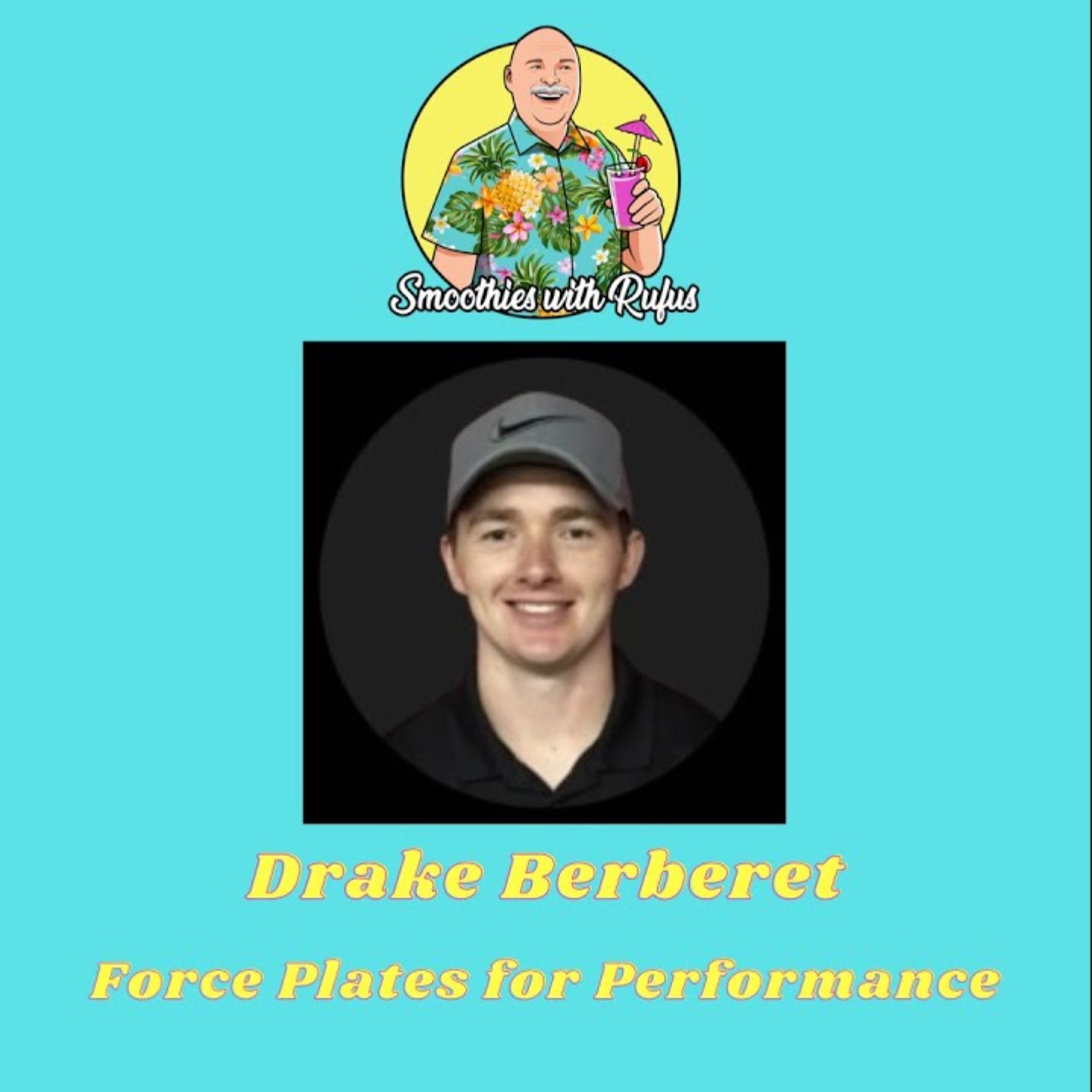 On this episode we are joined by Drake Berberet. Drake is the Director of Sports Science at Hawkin Dynamics, a company that specializes in force plate technology. Drake also has experience as a strength coach in the collegiate and private sector that he uses to better understand what is tested with force plates.
Drake breaks down for us one of the most popular force plate tests, the countermovement jump and discusses its application to both the performance side of sports and return to play. We dive into the metrics that force plates measure and how to determine what an efficient jump looks like. We also discusses other topics such as injury mitigation, impulse, and go into specific examples of how patterns on force plates relate to athletic performance.
Here are the timestamps:
0:00 Intro
9:10 What are Force Plates?
12:12 Breaking Down The Countermovement Jump
17:12 What Goes Into Jump Height?
19:51 Phases of the Countermovement Jump
24:00 Difference Between Braking and Unweighting Phase
27:00 What is an Efficient Jump?
32:42 Detailed Breakdown of Each Phase of Countermovement Jump
36:12 Different CMJs for Different Athletes
38:42 Does a CMJ Carry Over to Sport
41:50 Force Plate Data and Return to Play
43:26 Metrics for Injury Mitigation
47:55 What is Impulse?
52:14 Athlete Examples
56:55 Ash Test and Force Plates
1:00:45 Monitoring Fatigue and Readiness
1:05:49 Advice for People New to Force Plates
1:10:21 Where to Learn More About Drake
To Learn More About Drake and Hawkins Dynamics:
Instagram: @strength2.speed, @hawkindynamics
Twitter: @dberb23, @hawkindynamics
Hawkin Dynamics: https://www.hawkindynamics.com/
Article Referenced on CMJs: https://onlinelibrary.wiley.com/doi/abs/10.1002/tsm2.200
https://www.hawkindynamics.com/blog/athletic-shoulder-ash-test